My very first Hunk was
"Grey's Anatomy"
star, actor Jesse Williams. The photo that was featured at the time was a solo of Jesse. However, with the recent news that he and his wife Aryn Drake-Lee are expecting I felt it prudent to include the beauty behind the hunk. We all know who Jesse is, but not everyone knows he's even married -- although, a quick
Google
of his name will soon rectify that.
Back in a 2010, Jesse told USA Today of his wife: "She's been with me through all different facets of my career... She's stuck with me through thick and thick and thin." Aryn must have some major staying power, because she has built a successful career for herself as a real estate agent.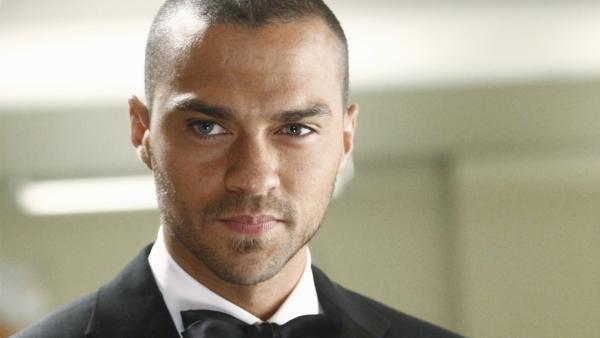 Now, while I admire Aryn's accomplishment, and respect her role as his wife, this post is really about Mr. Jesse Williams. He is downright scintillating. He's also young, and relatively new to acting. When Jesse first started out, he had a boyish charm. Maturity is giving him an element of danger. I expect that once Hollywood has Seasoned him a few times, he'll become even more famous as a heartthrob. Aryn, if you ever make it to this page, I've got to tell you, hun: "Your husband's a Hunk!"